The North Dakota Game & Fish recognizes Dennis Helland and Skip Pedersen for 30 years of volunteer service as Hunters Education Instructors.
Both of them received plaques for their 30 years of service and also lifetime combination hunting and fishing license.
The plaque states that the ND Game and Fish recognize the recipient for outstanding support as a conservation volunteer.
Pictured below is Dennis' plaque being presented to his widow Paula Helland and her family, by Skip Pedersen.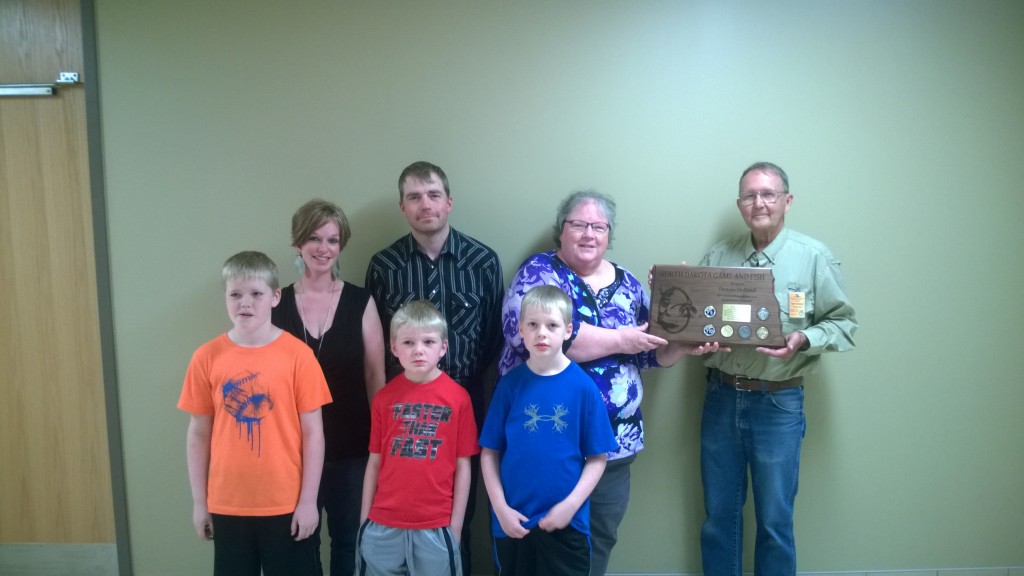 Pictured below is Skip Pedersen with his plaque and Karl Helland with Dennis' plaque.